About PC(USA)
God comes to us in free and undeserved favor in the person of Jesus Christ who lived, died, and rose for us that we might belong to God and serve Christ in the world. Following Jesus, Presbyterians are engaged in the world and in seeking thoughtful solutions to the challenges of our time.
Presbyterians affirm that God comes to us with grace and love in the person of Jesus Christ, who lived, died, and rose for us so that we might have eternal and abundant life in him. As Christ's disciples, called to ministry in his name, we seek to continue his mission of teaching the truth, feeding the hungry, healing the broken, and welcoming strangers. God sends the Holy Spirit to dwell within us, giving us the energy, intelligence, imagination, and love to be Christ's faithful disciples in the world.
More than two million people call the Presbyterian Church (U.S.A.) their spiritual home. Worshiping in 10,000 Presbyterian congregations throughout the United States, they engage the communities in which they live and serve with God's love.

IN MEMORIUM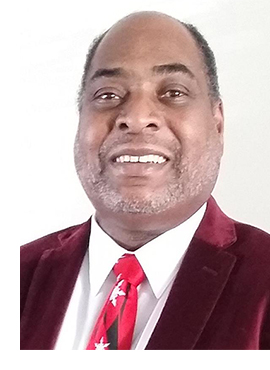 Eddie Deas, III, had been the pastor of Third Street Presbyterian Church in Gastonia, NC. since April 16th of 2007. In 2013 he also became the stated Supply Pastor of Ryburn Memorial Presbyterian Church in Shelby, NC.
He was educated through the public school system of Sumter, SC. He is a Magna Cum Laude graduate with a B.A in History from Morris College in Sumter, S.C. He also holds a Master of Arts degree from the Ohio State University and is a Master of Divinity degree honor graduate from the Interdenominational Theological Center (John C. Smith Seminary) in Atlanta, GA.
His ministry can be characterized as one with small congregation. He served during seminary as a student supply to two yoked small rural congregations in Lee County, S.C. His first installed pastorate was at Mount Pisgah in Rocky Mount, N.C. where he served almost five years, then at St. Luke Presbyterian Church in Orangeburg, S.C. where he served almost ten years and then at Community Presbyterian Church in Portsmouth, VA where he served eight years.
He is married to the former Gayle D. Carolina RN and Senior Epic Analyst and Systems Informatist of The Birthplace at Caromont Regional Medical Center in Gastonia. They have three children: William Bernard, in the Army stationed in Fort Knox, Kentucky; Aaron Jawari, Surrey, British Columbia; and Rachel Imani, Huntersville, NC.