Our Pastor, Reverend Eddie Deas, III, passed on Tuesday, July 17, 2018, in his home.
A memorial service to celebrate his life is scheduled for noon Wednesday, July 25, at the church. Visitation is scheduled for one hour prior to the service.
Costner Funeral Home of Gastonia is in charge of the arrangements.
Please be with us in prayer for Eddie's family and for our church.

BRINGING SOULS TO CHRIST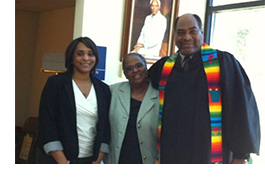 Our Mission at Third Street Presbyterian is to bring souls to Christ, provide spiritual growth to all people, encourage love and fellowship, provide vibrant Christian worship experiences, promote outreach to the community and to foster an ecumenical presence within our community.

OUR COMMUNITY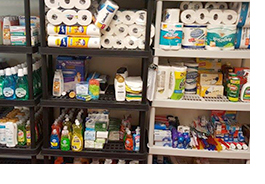 We are a community-minded, local mission-oriented congregation of committed members who are generous in their stewardship and welcoming in their fellowship. We make a positive difference in the lives of the people of the West Highland neighborhood of Gastonia. We are neighbors helping to transform our neighborhood and beyond.

TIMES
Sunday Worship: 9:30 a.m.
Sunday School: 8:45 a.m.
Non-Food Pantry: 10 a.m.-noon on third Wednesday of each month
Lunch & Learn Program: 11:30 a.m. on second Wednesday of each month


THE LATEST
Men Who Cook
Get ready for some mighty fine food, courtesy of the Men of Third Street Presbyterian Church. Our annual Men Who Cook Soul Food Dinner is scheduled for Friday, Feb. 23. Serving is from 6:30 to 8:30 p.m. Tickets are $10 each and may be purchased from any member. Carry out or join the fellowship and eat in.
Non-food Pantry
Third Street's non-food pantry will open its doors the third Wednesday of the month from 10 a.m. to noon.